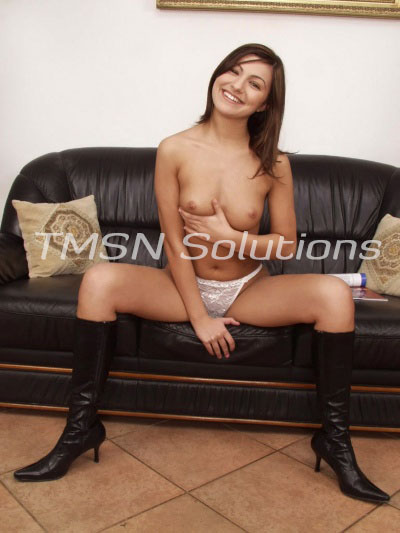 (part 2)
Smiling the most wicked smile, he crooked his finger at me beckoning me to his side of the table. Now? He wanted to collect now?
As if reading my mind, he told me he would most definitely be collecting on his bet immediately. Apparently, he'd been having the same fantasies about me as I was about him. He was going to waste no time fulfilling them this night.
So, hesitating for only a moment got up from my seat and went around to where he was seated. He told me to kneel and to fold my arms behind my back. I did as he told me to and held my breath to slow down my body's reaction to his dominance.
My body began to tremble with anticipation. Would being dominated by him be the same as in my dreams? I was anxious to find out.
Zesty Zoey
1-866-510-7470
http://www.phonesexcandy.com/zoey.html