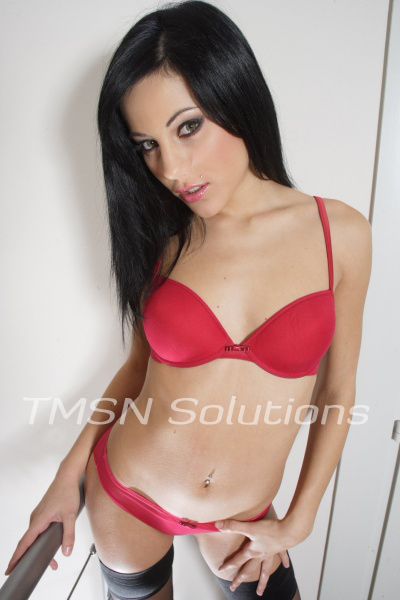 My favorite game to play: Innocence. I love using this cute face,  tight little body, and perky tits, to get the attention of some older gentlemen. The way that they look at me. As though I'm not yet spoiled, and still able to give them something that they long for.
It isn't until they get me home, that they realize what a naughty little kitten I am. How I like to pounce and ride their cock until the sun comes up. All the fun starts once they realize the game is up. It's more important that I look like I'm innocent than it is to be innocent. It's easier to boss around a little slut that knows what she's doing.
I aim to please, and I'm very good at listening to orders. Just don't think that this face doesn't know how to get dirty. It has seen some very naughty things.
Rosie
844-33-CANDY ext 257
http://phonesexcandy.com/rosie/