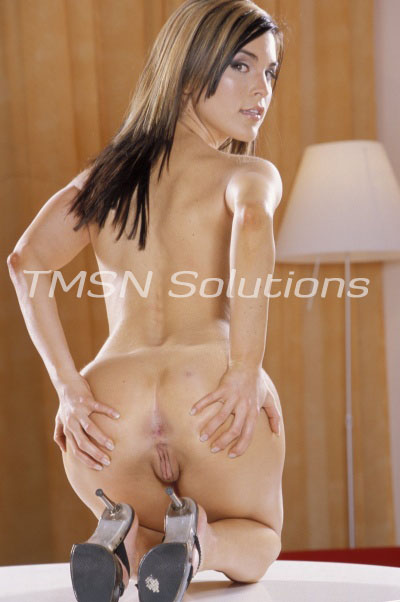 I call you into the bathroom. Mommy has a present for my filthy little boy. Get down on your knees. I want to hear the words.
"Mommy can I please lick your ass clean?"
Filthy little boys who obey Mommy get their reward.
I reach back and shove your face between the cheeks of my ass. Lick teasingly around the outside. Make Mommy wet and wanting. Don't rush this for the both of us.
After you've cleaned my ass I'll let you make it dirty again. Of course, then we'll be right back where we started.
Wicked Wendy
1- 866-299-2032
http://www.phonesexcandy.com/wendy.html