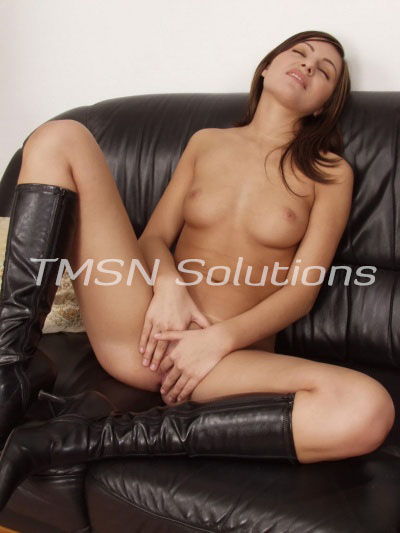 "Zoey, get your ass in here!" Sir called from the play room.
Meandering down the hall, I poked my head inside the doorway, "What about the rest of me, Sir?" I japed.
"That smart ass attitude of yours had better be transitory, little girl. Keep it up and you'll sore in places you don't want to be sore." he replied with a cocked eyebrow, "Now, get your adorable ass and the rest of you over here."
Smiling impishly, I entered the play room and crossed the distance to stand in front of him. My eyes watching his hands measuring out lengths of rope. My insides jolted and I raised my eyes to meet his.
Staring deep into my eyes, he ordered "Strip and kneel."
In an devilish mood I quipped, "Sir, I don't think that wise. Considering your advanced age, my nudity could induce syncope. We wouldn't want that now, would we?"
Spanning the distance between us with one stride, he had me by the back of my hair. His other hand grasped the collar of my t-shirt and ripped it right down the front. As I sank to my knees, my eyes rolling in the back of my head, being washed in his dominance I heard him say, "We'll just see how advanced you think my age is when I'm through with you tonight."
Zesty Zoey
1-866-510-7470
http://www.phonesexcandy.com/zoey.html