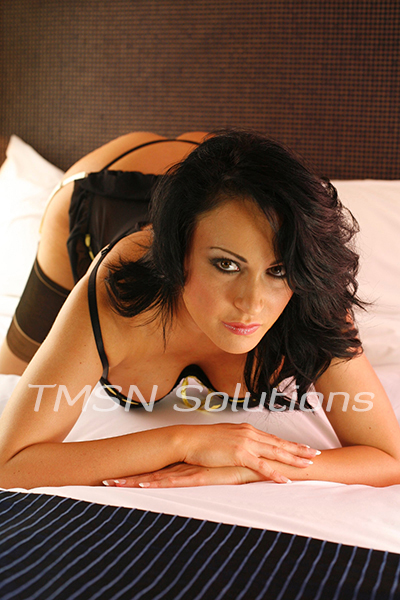 You say that you want to be a sub, but I have to wonder if you know what that really means. I'm a domme that is looking for you to spill all your secrets, and I will use everything I have at my disposal to do it. Think of me more as your sexy therapist, in my tight black corset, my thigh high latex boots, and my lacy, sheer, panties. I'm sure It's distracting, but that's not why you're here.
You're here for my help. You want to be punished for all the naughty things that you do during the day. The time you came in your boss's cup at work. The time that you put on your wife's favourite dress and jerked off at the thought of someone catching you in it. Or maybe the time that you looked through the window of your next door neighbour's window and spied while they fucked each other. Whatever the case, I want to hear it all. You will be punished.
Can you handle it? Can you handle my whips? My chains? I want to find out, don't you?
Brittany
866-291-4288