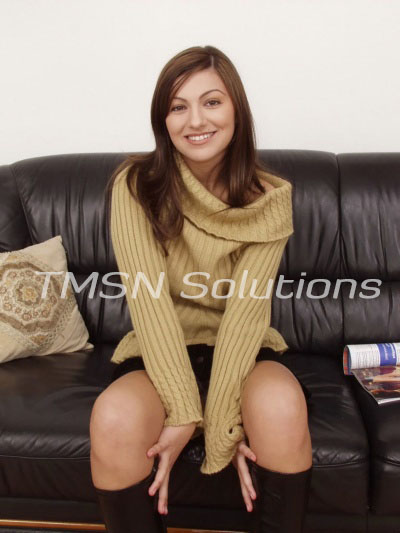 Dear Sir,
You take such good care of me. You know how to read my body. You know exactly what I need and when I need it. You're always there holding me and guiding me.
I want to be your everything. I want to take care of you the way you take care of me. I promise to always be open and available to you. Not just my pussy, mouth, and ass. But my mind and soul as well.
Doing the little things for you are how I show you. Listening about your day. Noticing your glass is empty and refilling it. Rubbing lotion into your skin while we relax together watching our favorite shows.
I ache to be your perfect submissive. Attentive, loving, and kind. Serving you in every way every day.
Submissively yours,
Zesty Zoey
1-866-510-7470
http://www.phonesexcandy.com/zoey.html