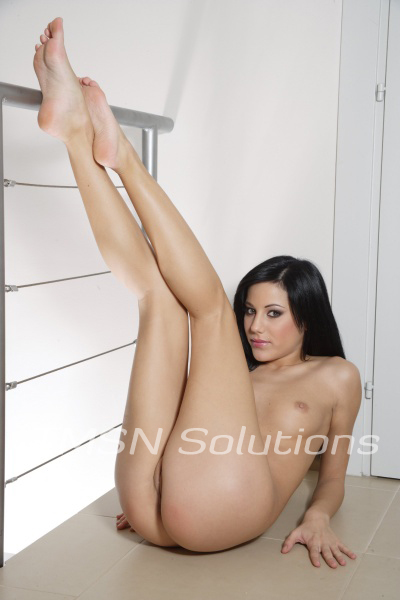 Got the stripper pole set up in the room just for you. Well okay mostly the pole was for me. As much as I wanted you to think that you were going to be getting a lot of shows, I just wanted to feel extremely sexy.
It wasn't until night three, that you had time to sit on the bed and watch the little tricks that I learned. I turned on some loud music with a very heavy beat, and started my dance.
I started slow, just a few twirls around the pole before I took off the wrap skirt that I had put on just for this event. I used it to hide my tits when I took off my bra. By that time you had already started stroking your cock. I crawled on to the bed and gave your hand a swat. That was the pole for later, right now you were supposed to be paying attention.
When the panties came off, I crawled back on the bed, but instead of coming to you, I opened my legs and crawled to you, so you could see just how flexible I had become. I was on my stomach, legs fully split, when I gave the tip of your cock a nice little lick.
Time for the real fun.
Rosie
844-33-CANDY ext 257
Cum for More
CLICK ME