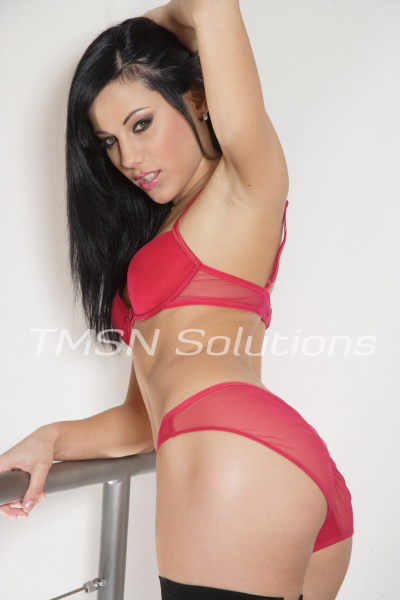 My mind is always working. Spinning and spinning, trying to come up with new plans. New things that I can do to make sure that your life is as miserable as possible. We both know that's the only way that you really like to live. Your cock doesn't get hard unless you're in pain. So I've cum up with a few things just for you.
The first thing we're going to do is get out the old elastic band. You know the one that spent a good amount of time the other night around your cock and balls? Well it's going back. This time I'm going to spend as much time possible snapping it. I can't wait to hear your whimpers through your gag.
Next, I'll spend some time sitting on the edge of the bed. You'll be on the floor right below me, gag in mouth, band in place, and my shoe firmly placed on your cock to keep it from getting too out of control. I'll spread my legs so you can see my beautiful pussy, all wet and ready for my fingers. I know that I'll be able to feel your cock trying to rise, but the more it tries the harder I'll push down with my heal.
If you think you'll be able to use your hands to get free, you have another thing coming. I had those shackles installed remember? Don't worry I'll make sure that the heal of my shoe hits the mark from last time, so you'll remember all the pain. 
Rosie
844-33CANDY ext. 257
http://phonesexcandy.com/rosie/